LaSalle takes on Ocean City
LaSalle lost to Malvern Prep in the Battle at the Beach Ocean City game.
September 14, 2022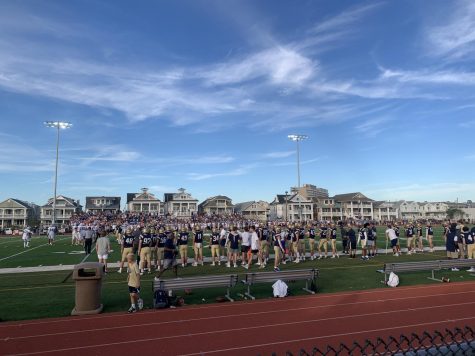 LaSalle College High School had one of their first games of the season in Ocean City, New Jersey.
In a match against Malvern Prep over Labor Day weekend, LaSalle lost by a landslide score of 35-0. Many kids and adults showed up to support, but unfortunately it ended in a major loss for the LaSalle team and fans.
This year's team was detrimentally affected by the loss of seniors who graduated the previous school year . The newest team members are trying their hardest to pick up where the team was left off.
Sam Otis, a senior at LaSalle, expressed his ire about the game which included "my emotions are closely tied to disgusted, preposterous, despicable."
Better luck next time, gentlemen.