When Beauty Feels Less than Skin Deep
Wash away all insecurities with Karli Cottom '23 and friends as they share the joys, trials and tribulations of their skin journeys.
During my preparation for junior prom, I had a breakdown in a Target parking lot. Why? I was facing the fact I was going into one of the biggest events of my life coupled with the biggest insecurities of my life… acne. I had a total flare up with large bumps and dark marks scattered across my face. I was fighting a battle that I thought I could not win. In my four year journey with cystic acne, I have always felt alone, yet, in my research, I have found that nearly 80% of acne's victims are teenagers . This 80% is not made up of millions of strangers-  they are your friends, family, and human beings who have suffered silently. Today, myself and some of my friends want to break this silence around skin insecurity, emphasizing that beauty is truly more than skin deep.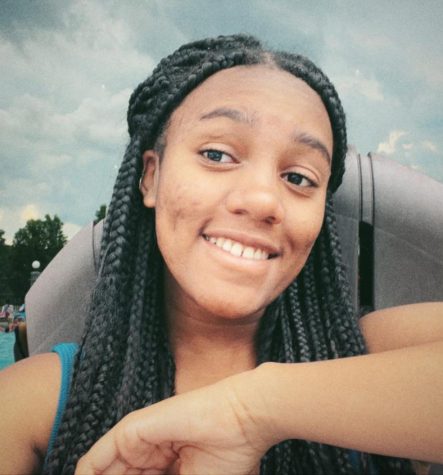 In both my own experience and my friends', attending all-female schools can increase the pressure of staying on top you your skin care. However, everyone of us must acknowledge that a simple face wash can't solve such a broad issue. Many cases of acne are a result of hormone imbalances, anxiety, and simply being a teenager. Acknowledging these factors of nature normalizes the conversations held around skin care, fostering a community of respect for every individual "skin story.
It has taken me all of the high school to finally find a skin regimen that works for me. Your skin will never clear up overnight- no matter how hard you try to believe it will. When you do find this routine, the confidence boost is unparalleled! It is important to remember though that clear skin does not equal confidence. Having more and more conversations around skin insecurity can make you confident in asking for advice.
If these girls and I could impart one piece of wisdom to those of you battling acne, it would be YOU ARE NOT ALONE! It is so common to feel like all the eyes in the world are on your skin. Going out on weekends became terrifying, and eye contact triggered my paranoia at the thought that someone could be staring at my skin. I was helpless. Then one day, life took a switch. I began to heal my skin and soul. Opening myself up to my family and friends has guided me toward the help I needed to live in my best skin. I felt heard, seen, and supported-something that I denied myself to feel for so long.
This time taught me that resilience depends on one's spirit. Devoting myself to qualities beneath the surface allows me to disregard the trivial matters living above.

Maggie Danchak '23
"…I got acne before anyone else in my class and it just destroyed my self confidence (whatever that was there anyway) and I just tried to hide it all with hair and if I couldn't then I just was extremely embarrassed (all of this in 5th grade). I still am self conscious about my acne and I still feel that pang of embarrassment when I get a really bad pimple. I am not doing anything to combat my feelings, just the acne, and I am loads more confident than little 5th grade me. Also, as I grow up, the more I realize that people don't care about most of the things you're self conscious about."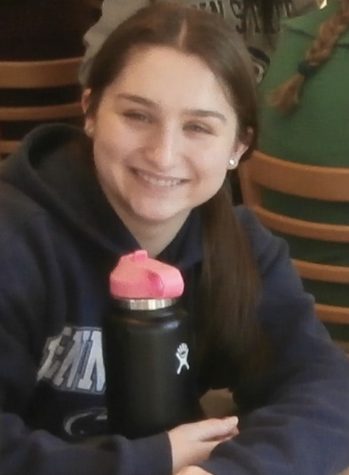 Megan Davis '23
"Acne has made me insecure about my appearance. For a while I wouldn't leave the house without some kind of makeup on and I always felt like everyone is staring at my acne. I felt ugly. I think I have just grown to not care as much what other people may think but my skin is also significantly clearer than it used to be, so I don't feel that way anymore."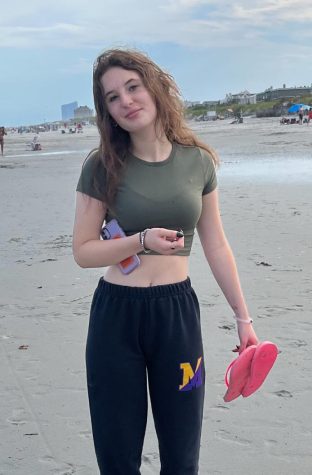 Monica Haines '24
"I always end up comparing myself to other people which immediately makes me think poorly about myself.  I know that I'm the person paying most attention to it but I can't help think that other people notice my skin as well,  which makes me way more self conscious on a day to day basis. Knowing that other people experience the same thoughts and feelings as me makes it a lot easier to worry less about my skin. At the end of the day it's a normal thing that most teens struggle with and no one goes through it alone.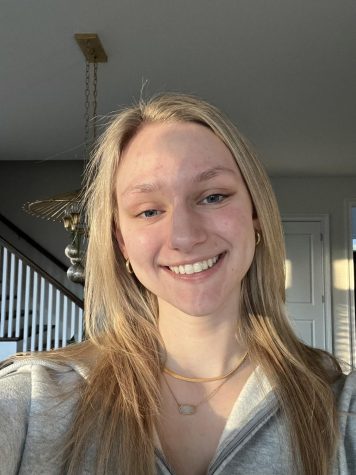 Ava Gross, GMAHS '23
"Yes, acne has been a big insecurity for me. I never felt as pretty when it flared up, and I always tried to cover it up. I thought girls at school didn't have it and didn't know why I had to be the only one with bumps on my face. Now that I'm older, I don't get tons of acne. When I do get it, I take better care of my skin and remind myself that everyone has it, and it's temporary."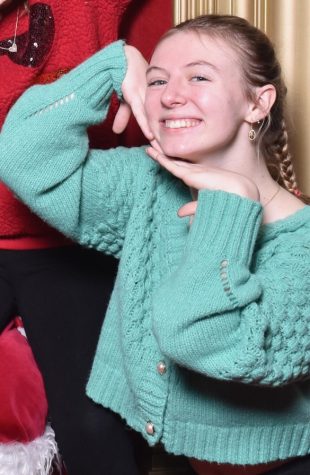 Katie Lynch, GMAHS '25
"I've had extremely sensitive skin my whole life, but around the age of 9, (3rd grade) I started experiencing my first few cases of acne. I was the first among my friends by a year and a half. and it was embarrassing for me. as they would occasionally point out the "red bumps" on my face. With my OCD and ADHD it was almost impossible to forget it was on my forehead and I would pick at the pimples and make things worse. It was like this for years. My mom was a huge help as she taught me to properly wash my skin and treat the pimples when my acne first showed up. She would talk to me about it and let me know that it was nothing to be ashamed of and that they blended in with my freckles. Now I know that skin texture doesn't define beauty…"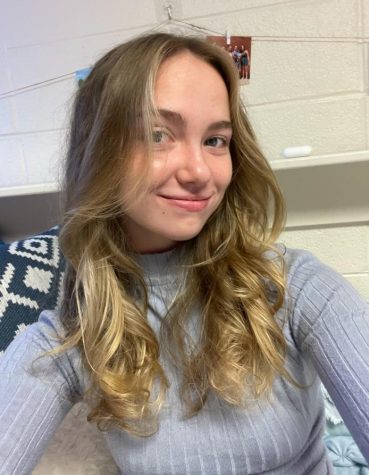 Kira Kinsley, Scranton University '26
"Having severe acne has definitely affected my mental health and my body image in a negative way over the past few years. I wasted so much money on products that didn't work to try to fix something that is totally normal in order to "fix" myself. I eventually went on Accutane to correct this and that helped my feelings about myself a lot. Going on Accutane made me realize that everyone gets acne and made me feel like it was more normal. Now when I get acne I feel way more okay about it than I did a few years ago. I think it's super important to talk about insecurities around skincare because the more normalized not having perfect skin is, the more teens and young adults will be able to accept themselves."