A Page-Turning Addiction
What do Starbucks iced coffee, buffalo chicken dip, and açaí bowls have in common? They are all Mountie obsessions. And now, with the dawning of a new school year comes the beginning of a new Mount craze: reading!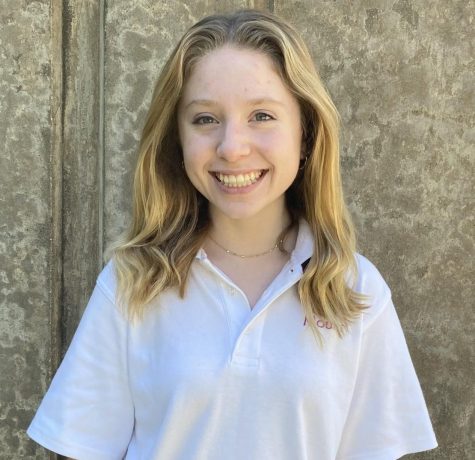 More stories from Margaux Barrett
With the arisal of BookTok and academia aesthetics, Mounties are reading more than ever before. From the romantic "Song to Achilles" to the suspenseful "The Secret History," students are devouring every genre with the excitement and enthusiasm signature of every Mount student. So now, whether it be reading from home, or mysteriously in a library, you too can join the craze and gain a sneak peek into the most thrilling, heart wrenching— and popular— books at Mount!
By: Taylor Jenkins Reid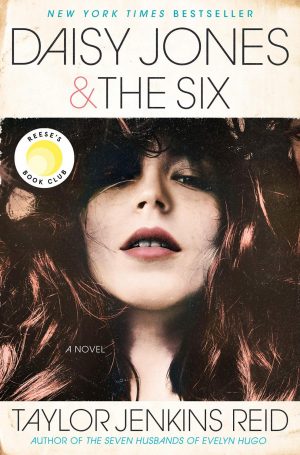 "Daisy Jones and the Six," written by Taylor Jenkins Reid is about a 70s rock band's rise to fame and the tribulations that come with the newfound stardom. What's interesting about the book is the format. It's not written from a point of view or in third person; it's written as an interview. The format alone automatically drew me in because I've never read anything like that before. Furthermore, reading this book made me feel like I was watching a documentary. With this format one can see the characters flaws and inconsistencies within their own stories. The women in this book were powerful. They stood up for themselves, went against the gender norm and empowered the other women around them. I was touched by the exploration of addiction throughout the story. It wasn't glamorized and it showed the effects of substance abuse and the rough road to recovery. I particularly loved how Reid included song lyrics that the band had written. This book is one of my favorites and I would definitely recommend reading it.
— Leah McCottry '22
By: Marissa Meyer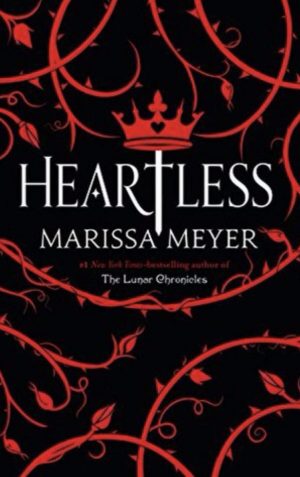 "Heartless" by Marissa Meyer is based on the classic "Alice in Wonderland," with a slight twist: it's told through the eyes of the Queen of Hearts. "Heartless" is a young adult fantasy novel that delves into the backstories of characters like the Queen of Hearts, the Mad Hatter and a few new characters. Catherine, the protagonist, meets the King of Hearts' court joker, Jest, and together they go on an epic adventure. Many new faces she meets along the way may seem familiar to fans of the original Alice in Wonderland. This book is a well-written adaptation of a classic that will be sure to capture readers' attention and provide them with a satisfying conclusion. 
— Sine Thompson '24
By: Frances Hodgson Burnett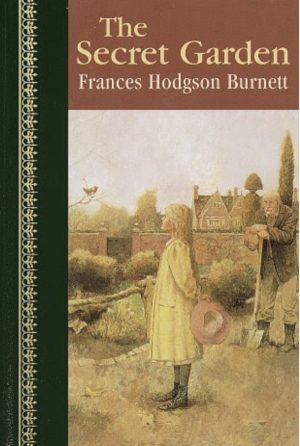 "The Secret Garden" tells the story of Mary Lennox, a young British girl who moves to the Yorkshire Moors after her parents' death. There she learns the tale of a secret garden that was locked away after the death of her aunt. She fills her time searching for the garden and befriends various servants and a gardener. She also investigates cries that she hears coming from the garden and links them to her cousin, Colin. 
Additionally, Mounties may like this book because of the imagery. Burnett paints a beautiful picture of the English countryside and uses flowery language throughout the book to describe characters. When you read this book, you feel transported to Victorian England. My favorite character is Mary. While you may start the book disliking her attitude, by the end she is lovable and kind. I recommend this book to anyone who enjoys period pieces or nature.
— Sofia Glantz '25
"Aristotle and Dante Discover the Secrets of the Universe"
By: Benjamin Alire Sáenz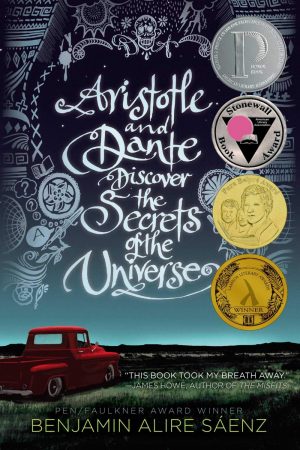 "Aristotle and Dante Discover the Secrets of the Universe" by Benjamin Alire Sáenz is a heartfelt coming of age novel. The novel's narrator, teenager Aristotle, felt completely alone in the world, until bright-eyed, barefooted Dante took a step in his direction. Dante showed Aristotle a world of happiness that he had never known before, a world brimming with life and vivacity. When Aristotle saves Dante's life in a heat of the moment act, their bond proved to be one deeper than friendship. It is from that point on that the two boys, constantly separated by circumstance, must nurture their growing connection. Aristotle is also pushed to reckon with his own demons and confront the others around him to truly experience a life as beautiful as it is around Dante. The novel demonstrates that true love brings more than just romance into one's life, it brings about fortuitous change.
"Aristotle and Dante Discover the Secrets of the Universe" was something I read for the Mount Book Club. I usually steer clear of the young adult genre, but I am so happy that I read this book. As a reader, you can feel how much of Sáenz's soul is poured into the book. The manner in which he wrote Aristotle's thoughts was so real that as a reader, you can tell it's not entirely fictitious. This is a book that I would recommend to everyone because it is quick, has great flow and is equally character and plot driven. 
— Kendall Bocklet '22
By: Maggie Stiefvater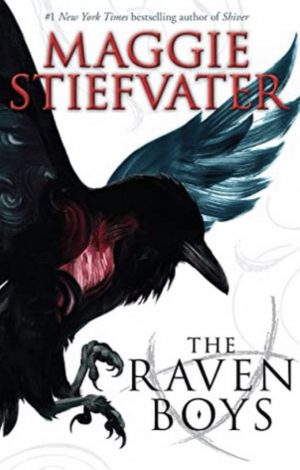 Magic, mystery, love and danger— they all make your heart race, and they're all found in "The Raven Boys" by Maggie Stiefvater. With characters that you're sure to fall in love with; details that will make you laugh, cry, or scream; and a plot that keeps you on the edge of your seat, "The Raven Boys is a fantastic read for anyone who's enjoyed movies like Dead Poets' Society or books like Shadow and Bone. It's the first book in a quartet about a boy trying to find a sleeping king, a girl trying to save her love by staying away from him and a car named Pig. 
— Noelle O'Brien '24
By: Paul Coelho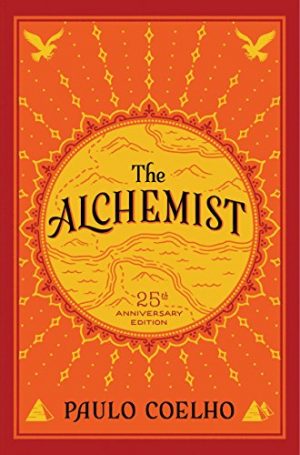 If you're looking for a light-hearted adventure read that you won't be able to stop thinking about, this one's for you! "The Alchemist" tells the story of a young shepherd boy named Santiago who travels across continents in pursuit of a promising treasure. Along the way, he meets a king, a crystal merchant and an alchemist, all of whom guide him in his daring and dangerous quest. However, Santiago soon comes to realize something more precious than any amount of treasure. 
    To put it simply, this is one of the best books I have ever read. I absolutely adore the characters and the author's highly illustrative style of writing. More than that, this book inspires me in a way that most books I have read never could. It is both exciting and informative and honestly— I couldn't put it down. Another bonus about this book is it's only 171 pages (so short, I know!), so it's perfect if you are just getting back into reading or simply looking for a short thrilling read. 
— Margaux Barrett '22
By: Kazuo Ishiguro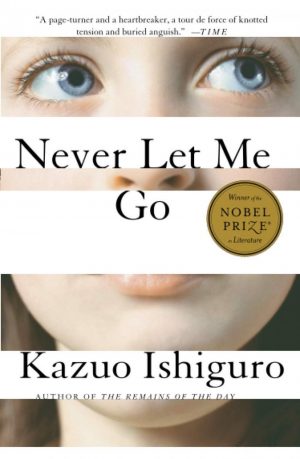 Kazuo Ishiguro's work of speculative fiction, "Never Let Me Go", contrasts the harshness of the real world with the tenderness of childhood love. We meet the main character Kathy and her best friends Tommy and Ruth at the idyllic Hailsham, a boarding school where the children know little of the outside world. The children are raised under strict and sheltered circumstances, and they are never explicitly told of their ghastly purpose in life. When the children eventually age out of Hailsham at sixteen, they enter the next stage of their life at the Cottages. During this time, Tommy and Ruth fall into a forced and rehearsed love that isolates Kathy. The time Kathy spends at the Cottages is spent confronting the cruelness of her own existence while grasping onto what little good her youth has left behind. Ishiguro's novel reminds readers that one must cling to the goodness within themselves, because otherwise, one's existence is too short and unkind. 
"Never Let Me Go" was a book that changed my perspective. Society tells us constantly that youth is fleeting and that we should enjoy it, and Ishiguro grabs hold of that narrative and runs. His use of speculative fiction, a genre I had never read, made his fictitious elements seem more alive than in the typical science fiction work. You sympathize with Kathy, Tommy and Ruth not because you have been in their situation, but because they live a life that so frighteningly mirrors issues in our own society. The most striking element of the novel to me was how human it was. By the end, I was sobbing at the characters' fate because of how real it felt to me. 
— Kendall Bocklet '22
By: Harper Lee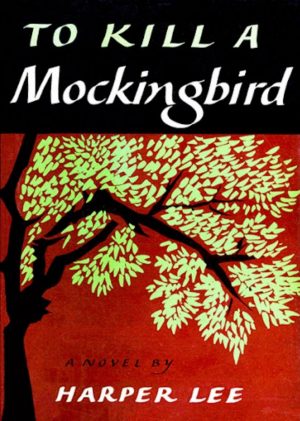 I'm sure many of you have read the classic novel "To Kill a Mockingbird" in one of your previous classes, but if you have not done so, I definitely recommend it as a personal read as well. Harper Lee published this novel in the early 60's at the start of the Civil Rights Movement. Lee's novel follows a young girl named Scout Finch whose father, Atticus Finch, is a lawyer. The Finch family soon becomes the gossip of their small town when Atticus agrees to defend a black man, Tom Robinson, in trial following rape-allegations. The reader observes Scout as she learns about racism and segregation. It is a great book for all Mounties to read to learn more about diversity and equality.
— Julia Burns '24
By: Tia Williams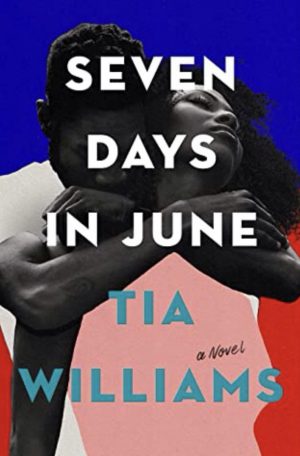 "Seven Days in June", written by Tia Williams, has to be my favorite book of all time. While reading this book I was sucked into the painful but beautiful world of Eva and Shane. They fell in love when they were teenagers, but their unrequited love lasted seven days and in the span of one night they were separated. Fifteen years later, Shane is in town for the week and Eva is hesitant to let him in again due to their past. 
This book was filled with sadness, pain and angst. It captured what it's like to let yourself be vulnerable with someone who has hurt you before. Furthermore, it conveys how one needs to fully heal to let themselves be truly vulnerable with another. Williams tackles substance and alcohol abuse in "Seven Days in June". Eva suffers from chronic migraines which led her to be addicted to pain medication in her youth and Shane is an alcoholic. This book alternates between their teenage years and adult life. Throughout the week, they learn that they will need to fully take steps to better themselves and heal from their unresolved trauma in order to love each other. "Seven Days in June" instantly became my favorite book. It is an exceptional book that celebrates Black love and success. 
— Leah McCottry '22
By: Sally Rooney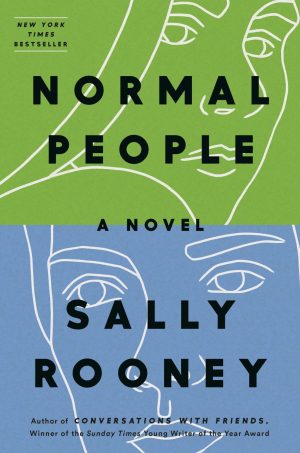 "Normal People" is Irish novelist Salley Rooney's second novel and follows the complex relationship between two Irish teenagers at the end of high school and beginning of college. The novel begins in their small town as their awkward friendship becomes a hidden relationship. Connell, quiet but well-liked, is anxious over what his peers would think of his connection to Marianne who is an outcast at school. The novel continues into their time at Trinity College where Marianne is now the one socially thriving while Connell has a harder time finding his place. They learn to navigate life out of their town and grow and struggle on their own and together.
This is my favorite book I have ever read. I love the characters. I love them individually and I love the complexities of their relationship. I think this book really touches on human emotion and reality. Rooney really allows the reader to get inside of what Connell and Marianne are feeling. It is kind of slow and there is not a lot of action so if that's what you are into this may not be for you. But, if you love a good realistic drama, do not skip this one. This book is so good I cannot express how much I enjoyed reading it and it really stayed with me after. I highly, highly recommend it.
— Anna Emma '22
About the Contributor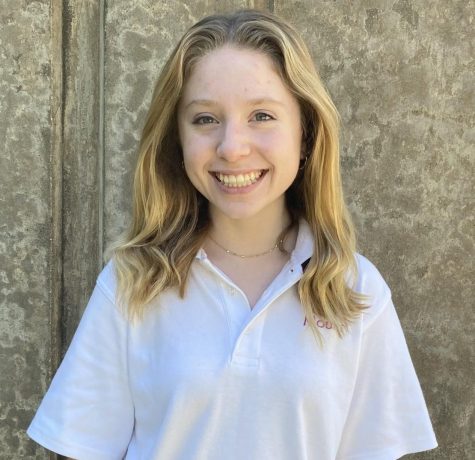 Margaux Barrett, Senior Associate Editor

Margaux is a senior at Mount Saint Joesph Academy. She is ecstatic to be a entering her second year as a writer for The Campanile. At Mount, Margaux...