Opinion: Books make an impact
Books have great impacts on millions of lives, however, not everybody has access to the reading materials we hold near to our hearts.
Books make up large parts of many lives, yet they are often one of the most important privileges people take for granted. Hundreds of families can neither afford books nor do they have access to reading material. 
Philadelphia, specifically, is one of the cities considered a "book desert". A book desert is an area where books and other reading materials are critically limited.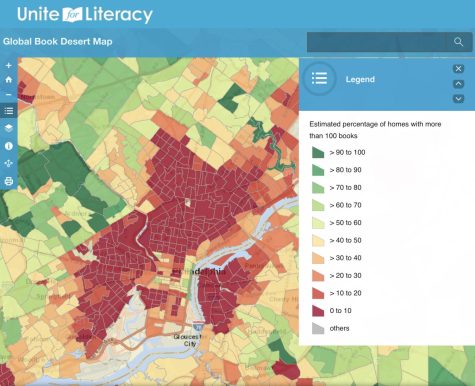 According to Unite For Literacy's book desert map, an average of 5% of homes have 100 or more books. Children in cities close to the Mount do not own a single book. Meanwhile, the majority of Mounties have grown up inspired and enchanted by stories. Not only are children missing out on the chance to experience a story, but books have been proven to be more than just entertaining.
"It's been proven that the more young children are read to from a very early age, the brain develops more…It improves listening skills for young children, and most of all, it would hopefully promote a life-long love of reading in the child," said Mount librarian, Mrs. Martha Mulligan. There have been numerous studies that support the importance of reading, such as the American Academy of Pediatrics's scientific experiment which tested the brain activity of preschoolers. 
"Books have really just helped me stretch my imagination in ways that wouldn't have been possible if I had just watched movies. They become coveted treasures," said co-president of Mount's book club, Sine Thompson. On The Campanile, Thompson shares her passion for reading through her monthly book review column, "Bookmarked."
"Books provided a distraction; no matter how crazy the outside world was, I was always able to rely on books," said Ellery Williams '24. Inspired by the large impact books have on her life, Williams orchestrated a book drive at the Mount for a non-profit organization called Book Smiles.
"I choose to do it after reflecting on the joy books have brought me in my life, and also recognizing the connections reading brings to people. A book character made me feel like I am able to be loved and now I want everyone to have the chance at a feeling like that," said Williams reflecting on her initial inspiration for the book drive. 
Having donated around 12,482,977 books since 2017, Book Smiles works to promote literacy and a love for reading in book deserts around the Philadelphia and New Jersey regions. 
"We're always connected to something, and I even say to myself, 'I need to learn to just sit and relax and read a book'…When you get into a book, there's nothing like that," said Mrs. Mulligan.
As summer kick-starts, everyone is encouraged to remember their favorite books; read, re-read, and when the time comes, pass them to a community in need so that others can experience the magic.
Leave a Comment
About the Contributor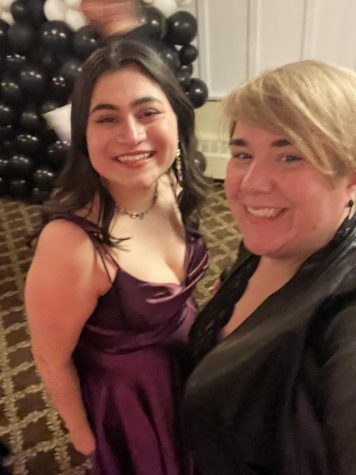 Gianna Piroso, Co-Editor-in-Chief
Gianna Piroso is a senior at the Mount. She is thrilled to continue sharing her stories with The Campanile this year! She is involved in numerous clubs...