Golfer looks for silver lining
Profile: Caroline Gola '22
As COVID-19 continues to affect our everyday lives, Caroline Gola '22 navigates the new restrictions and measures made in order to ensure a successful and safe golf season this fall.
Gola began golfing because the sport runs in the family. When her father first suggested it, she thought it would be boring. Now, after playing for several years, she has gained a lot of experience and has grown to love the game 
    "If I was having a stressful day I would look forward to just going to the golf course and hitting balls and finding a certain sense of peace and serenity," said Gola.
    "Caroline is an amazing golfer. She's hardworking, she's dedicated and she'll stop at nothing to achieve her goals" said Gola's teammate Nora Blatney '22.
    When a major Covid hit the US this past March, almost all recreational activities had to shut down. However, golf courses have actually been seeing an increase in players since it is one of the few socially distant outdoor sports. 
    Still, safety measures had to be put in place. Mrs. Janet Columbro, the Mount's athletic director, said that the golf health and safety restrictions included, but were not limited to, six feet of separation at all times, no handshakes, hugging, or fist bumps and no exchange of scorecards. 
    Because of this, Gola is optimistic for the upcoming season. If everyone does their part and makes these small compromises, she believes that the school, as well as the golf team, can get back to normal faster. Looking toward the future, Gola said, "I'm just really hopeful– hopeful that something positive comes out of it."
About the Contributor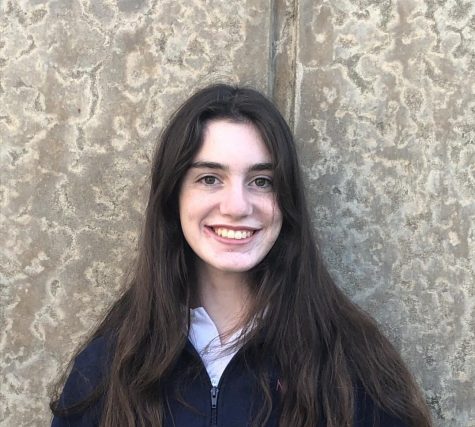 Liz Dolich, Staff Writer
Elizabeth Dolich is a junior at Mount Saint Joseph Academy. This is her first year writing for the Campanile but she is also on student council, the cross...