Field hockey team returns to "business as usual"
Quaranteams: Field Hockey
Mount field hockey is trying to keep it business as usual – safely, of course. 
After losing in the first round of districts last year to Palmyra, one of newly elected captains, Katie McCallum '21, was determined to finish even better the next year.
"The tone in the beginning was definitely a little damper because it wasn't the same," McCallum said. A varsity starter since sophomore year, McCallum has recently verbally committed to play field hockey at Brown University, just one of the five college commits for field hockey.
"Now, we're rallying around the fact that at least we have a season," said McCallum.
"I'm with the team in the fact that I am disappointed that we don't get to play out of league games…we had a really fun and challenging schedule that I would have really liked to challenge ourselves with." McCallum said. 
 Another prominent athlete on the field hockey squad is Ashley Timby '22. Transferring her sophomore year, Timby has certainly established her place on the turf, being a varsity starter for the past two years. Since it is an outdoor sport, field hockey has been making certain accommodations for the virus.
"We wear masks before practice and if we're just talking," Timby said, "We are also staying socially distant as much as possible." In addition, Timby and McCallum mentioned that they do not stand in huddles, frequently take temperatures, and even bring their own pinnies to practice.
 "It's weird being split up and not having everyone there," McCallum said. Field hockey, like other school sports, is split up by their cohorts. Nevertheless, the girls are still working out and practicing on their own. 
"They [tryouts] aren't going to look too different," McCallum said, "We are going to try out like we normally would…but when we do running it will be in smaller groups."
Timby agrees with McCallum that tryouts will look similar structure wise — same drills, exercises, etc.  "They [the coaches] might have to alter the number of girls they can have on the team," Timby said.
Since the number of girls on the turf at once is limited, the number of girls that can be carried on the team is also slashed. 
About the Contributor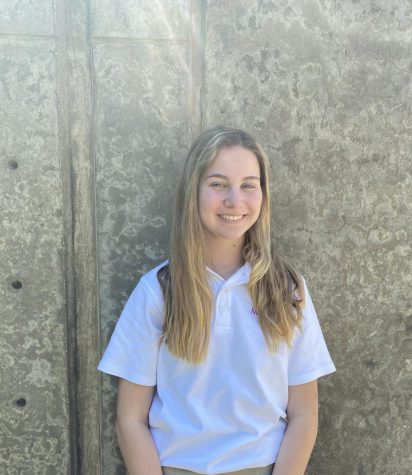 Mary Kate Feilke, Sports Section Editor
Mary Kate Feilke, or MK by her classmates, is a junior and this is her second year writing for The Campanile. The Co-Editor of the sports column, MK is...