Order on the court
Quaranteams Series: Tennis
As their season officially starts, Mount tennis is working towards a successful season while navigating new safety measures.
Despite the new restrictions in place and having a postponed season, the tennis team is looking forward to the upcoming year.
"It's exciting and I'm glad to have something to do again," said Nancy Mabry '21. Mabry has been on the team since her freshman year and plays doubles. Unlike most teams, tennis has not done any conditioning on campus.
As tryouts are officially underway, Mabrey expressed her joy of being able to see the team again, even if it's only half the players at a time. However, this year is also different because tennis has to cut more people than normal.
After an undefeated season last year, the team is hopeful to continue their 5 year streak this fall.
"I'm feeling pretty optimistic. Even if it's not a conventional year it should still be fun," said Leah Scott '22. Also on the team since her freshman year, Scott has always been a hard worker and dedicated to the team.
"Masks have to be worn at all times unless you are playing on the court," said Scott.  Furthermore, Scott and Mabry mentioned there are hand sanitizing stations placed around the court and they are not allowed to touch anything that isn't theirs.
Along with many of the other fall sports at Mount, tryouts and practices have been split up by cohort.
"Only parts of the team can come on certain days so we can't be all together at once," said Mabry. The tennis team has been finding other ways to practice safely.
Instead of meeting up "to hit" like in past years, the girls are now either "playing on our own, or through private lessons," said Scott.
The tennis team's spirits continue to remain high as the coaches and girls learn to evolve and adapt to the always changing situation. For now, everyone is following the rules and doing their part so they can try and emulate any other year.
About the Writer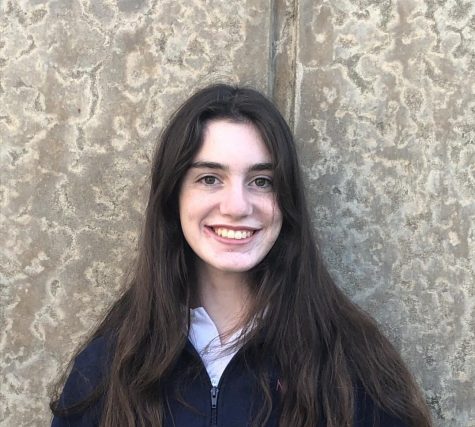 Liz Dolich, Staff Writer
Elizabeth Dolich is a junior at Mount Saint Joseph Academy. This is her first year writing for the Campanile but she is also on student council, the cross...