Mount cross country leaves Abington Invitational with satisfaction
A number of team members walked away with smiles on their face.
Even though Mount did not take home the gold they ended up in 5th place out of the whole meet. After losing so many talented varsity seniors this year, the remaining members really stepped up to continue their legacy.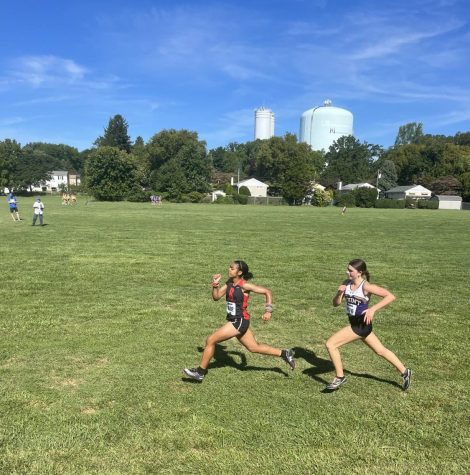 On September 10th Mount's cross country team traveled to Abington high school for an invitational meet.
The varsity team consisted of returning runners Maggie Murphy '23, Anne Kitching '23, Molly Brennan '23, Ella Woehlcke '24 and new varsity members MaryKate Sieberlich '24, Meghan Holmes '25, and Lily McMullin '26.
Ella Woehckle '24 won the girls varsity 5K race at a fabulous time of 18:43. Maggie Murphy '23 ran a competitive race and came in 8th place!
View Comments (2)