Women in Sports: Bridget Gannon '05
In this series, sports editor Annie Gleba profiles Mount alumnae who work in sports careers.
"My passion is meeting my purpose," Bridget Gannon said.
Gannon graduated from the Mount in 2005; during her time spent here she was heavily involved in a variety of activities including crew, mock trial, debate club, and musicals — she even wrote a few pieces for the newspaper. She also was involved in community service the whole time, which later influenced her career choice. 
"At the Mount I was really able to lean into figuring out what my interests were," Gannon said.
The Mount amplified her mentality of you can do whatever you put your mind to.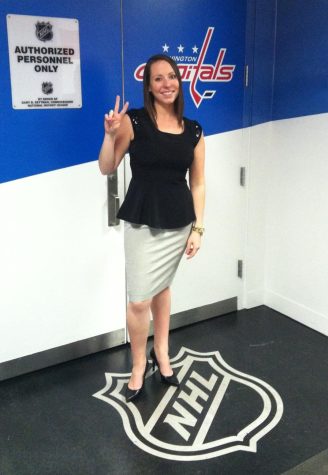 She went on to Catholic University as a business major. In college, she started as a Guest Services game day employee with the Washington Capitals hockey team, where she was introduced to the Community Relations department. She then learned that MLB teams were mandated to have nonprofits attached to them. She became a seasonal employee with the Washington Nationals and said, "I'm going to keep my foot in this door of the sports industry, and I am going to just figure out a way to get over to that sports philanthropy side."
Now, Gannon is the Vice President of Giving and Growth for the Players Alliance. The Players Alliance is a non profit organization founded by professional baseball players to help break down the game's systemic barriers for black and low income communities. Within her job she helps raise funds and the profile for the organization, both nationally and internationally. She gives service within her job as well. "It's hard work, but I wouldn't change it," she said. 
Working in a male dominated industry can be difficult, but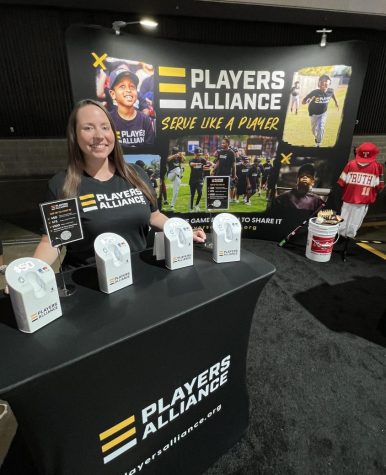 Gannon said, "I have been the only woman in the room, but the Mount set me up to succeed in that. Because of the Mount I've been able to really stand firm in those rooms and be confident in myself. And I think that is really how I've had such a successful 15 years in the industry." She is an example to Mounties of how we can succeed at anything no matter the circumstances. 

After working in sports for 15 years the advice she gives to Mounties is to stay curious, ask questions but seek understanding, and put your foot on the gas and go: All stemming from lessons she learned at the Mount. Additionally, the advice she gives for getting a break in the sports industry is that internships or seasonal/game day roles, your work ethic and reputation heavily matter, and that opportunities are rare so take every one you get and build something from it. 
Gannon ended with,"The smallest beginnings can become something major and you can be impacting so many peoples' lives for the better."