Mounties take the stage in "Night of Scenes" at St. Joe's Prep
Mounties performed for four separate audiences at St. Joe's Prep over the weekend in Night of Scenes, a string of comedic scenes from many sources like Saturday Night Live, in a hilarious, entertaining show for people of all ages.
Maddie Etkin, Staff Writer
February 10, 2023
Four Mount students performed in Saint Joseph's Preparatory School's Cape and Sword 2023 "Night of Scenes," a series of disconnected comedic sketches from February 3 to February 5. The performance was geared towards friends, families, and people who just want to have a good laugh.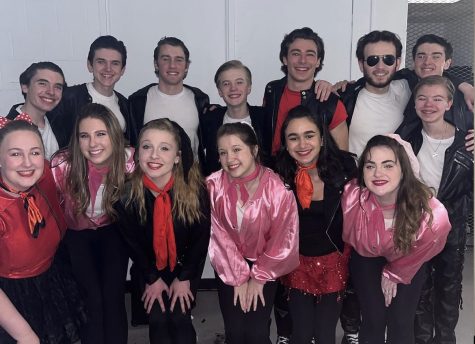 "Night of Scenes" also generally includes one musical number, as a chance for audiences to get a glimpse into the Prep's musical theater department. As Night of Scenes is 95% acting, it doesn't give much room for singing and dancing, but the musical number allows the actors on stage to branch out into that musical genre.
Participants described "Night of Scenes" as a comfortable, welcoming environment that inspired joy and creativity. It allows opportunities for students who may not usually be involved in the theater realm. 
Kate Tannenbaum '24, who performed in "Night of Scenes'" musical number,  said, "…it's mostly people who don't do theater, or people you don't know. The whole point of Night of Scenes is to show people what it's like to be in theater who don't have time for it normally."
"So there were a bunch of kids that I had never met before because they're on the football team or the basketball team or the volleyball team, and it's just so nice to meet so many new people," said Tannenbaum. "Night of Scenes" is a chance for SJP students and girls from surrounding schools to participate in an extracurricular activity that they usually are not able to be involved in.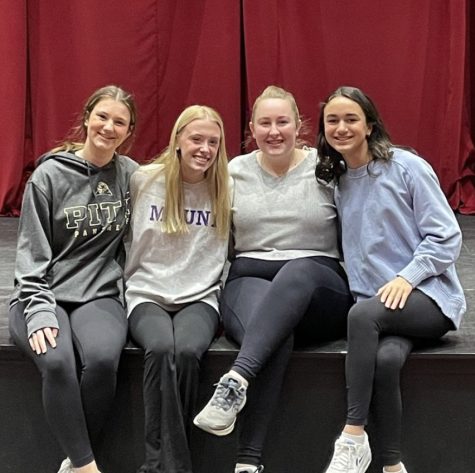 The Mount participants also emphasized the sense of community they felt from the cast as a whole. When asked about her favorite experience of "Night of Scenes," Gabriella Balaratna '26, who also performed in the musical number, said, "But my favorite experience was probably the bonding of our group and how we kind of came together, because it was a bunch of just nice people."
In response to being asked about her favorite memory from "Night of Scenes" rehearsals, Bridget Robinson '24 said, "I think one of my favorite memories is from when all the girls would all get ready in the dressing room together and we'd play music every single night… Just getting to know all the other girls who were doing it and spending more time with my friends was a lot of fun."
All Mounties who were a part of "Night of Scenes" loved the rehearsals leading up to the performances, as well as every show over the weekend. They all highlighted the bonds and friendships they created over only a few weeks, and how their castmates truly made their whole experience. 
To those who might be interested in auditioning for shows in the upcoming years, Balaratna said, "… if you're not involved in theater and if you want to try something new, it's a great way to put yourself out there. And it's a great way to meet new people."
"I think it's just a great opportunity just to get on stage and perform for people and meet new people and make new friends basically," said Sarah Klunk '24. "Night of Scenes" overall is the perfect outlet for those who may want to try something new and create new friendships.