What are Mounties Listening To?
Music is a very important part of my life because I'm always listening to and analyzing music. In this series, I hope to further my passion, present to you an artist that you may never thought you'd enjoy. In this edition of "What Are Mounties Listening To?" I want to talk about my favorite musical artist: Mac Miller.
WHO'S MAC?
Malcolm McCormick, a Pennsylvania native, was born on January 19, 1992 in Pittsburgh. He is best known for his inventive sound and monumental advances he made in the hip hop world. He recollects in a variety of interviews that he had always been creative and even began getting involved in music when he was as young as six years old.
Although he was always musically inclined, he didn't step onto the music scene until 2007, when he released his first mixtape. The subject matter of his early work was centered around his youth and enjoying your time as a kid. Miller presented a fun, upbeat, and nostalgic feel in his early mixtapes.
JUST A KID
In 2010, Miller signed with the independent label Rostrum Records. Here he released his first commercial mixtape named K.I.D.S., another ode to his youth. Included in a trio concept along with Best Day Ever and I Love Life, Thank You, this record, for me, truly encapsulates the formative chaos that comes with being a kid and a teenager.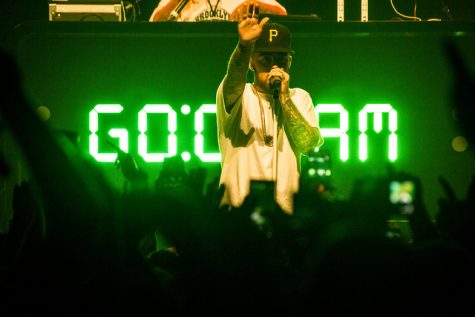 With notable songs like "Nikes on My Feet" and "Knock Knock", K.I.D.S. presents listeners with a nostalgic feel, pulling heavy influence from late 90s hip hop. Even featuring samples from influential rappers like Nas.
The trio of albums was a catalyst in establishing himself and set the stage for his following album, Blue Slide Park, an ode to his hometown. Miller formulates his own unique sound on tracks like "Missed Calls" and "One Last Thing". These songs allowed him to inch away from his prior reputation of only producing "frat-rap".
TAKING RISKS
Following Blue Slide Park, Miller moved to LA and began to work on, some say, his most experimental album to date: Macadelic. This album possesses a more cynical and exploratory sound.
His next two albums showcase a major shift in his career. Miller truly establishes himself in Watching Movies with the Sound Off and Faces, featuring reflection on addiction, death, and his struggles with anxiety and depression. The song "Funeral" on Faces perfectly showcases this shift in his career both lyrically and stylistically.
In Miller's next two albums, The Divine Feminine and GO:OD AM, he rediscovers his love of creating more lighthearted music. Both albums allowed him to explore a more modern sound paired with a sunny demeanor.
SWIMMING IN CIRCLES
Miller's final two, and most influential, albums are meant to be one cohesive concept: Swimming in Circles. Swimming was released in 2018 and Circles was a posthumous release by his family and co-producer Jon Brion. They detail Miller's struggles with addiction, depression and navigating sobriety. With beautiful lyricism, aesthetics, and production, Miller allows the listener to peer into his psyche and learn from it.
Swimming features beautifully self reflective songs like "Come Back to Earth" and "Small Worlds." While his struggles may not seem relatable to some, the way in which they are presented in his writing allow anyone to connect with them.
Circles, the pairing in Miller's final concept, feels almost eerie to listen to with hindsight. Featuring lyrics like "there's a whole lot more for me waiting on the other side" in "Good News" and "well, this is what it looks like, right before you fall" in the title track "Circles." The album presents an image of Miller that is so much more than the version of him that stepped onto the scene in 2007.
'92 'TIL INFINITY
Mac Miller will always be my favorite artist not only because of his exquisite writing ability and knack for creating a cohesive vision, but because of his honesty. He never shied away from sharing his struggles and using them as a lesson. It is evident in his musical evolution that he grew not only as an artist, but as a person. Through this growth, he influences his listeners to do the same.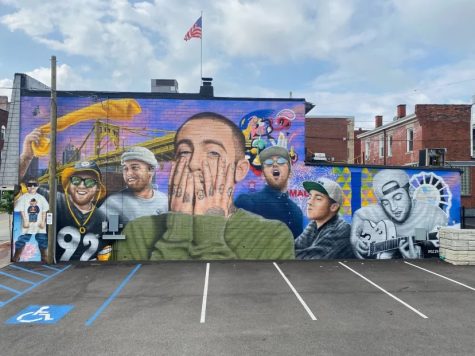 In speaking so truthfully about his addiction and struggles with sobriety, he gifts us with a timeless and important message. Life is too beautiful to take such fatal risks. Being only 26, Mac still had so much life to live. All those around him recognized his great potential that was tragically stolen so soon.
In an interview with Zane Lowe, Jon Brion expressed, "I was more excited about him than I had been in quite some time." Brion had kept aside instruments to give to him and continued formulating ideas for future records.
Mac's music and story is important. He is remembered by friends and family as a person who wanted those around him to always feel and know his love. He was the positivity in every room he walked into regardless of his true feelings. In his words, "love is good, spread love."
View Comments(1)
About the Contributor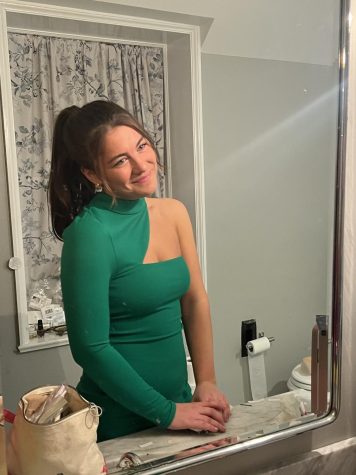 Julia Solecki, Staff Writer
Julia Solecki is a senior at the Mount who is just getting started with The Campanile in Print & Broadcast Journalism. Julia's involved in field hockey,...