Rob Barlow: the man behind the register
The video game-playing, vacation-loving, and cheesesteak-eating connoisseur is the Mount's favorite cashier.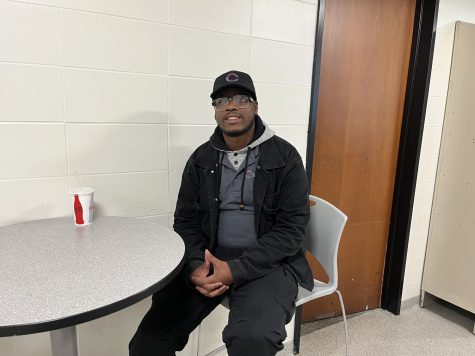 There is a relatable, easy-going staff member, who is probably more similar to you than you might think and is right under your nose, but goes unnoticed. Robert Barlow, the video-game playing, vacation-loving, and cheesesteak connoisseur is the Mount's favorite cashier.
Barlow is a 26 year-old, who was recently married 8 months ago in June 2022 to his wife, Destiny. Rob met Destiny in highschool and they have been together for ten years. He wants to have kids eventually, but Barlow and his wife have decided to stay vacationing, having fun, and living life.
Barlow said, "As of right now we said, 'Let's have fun'"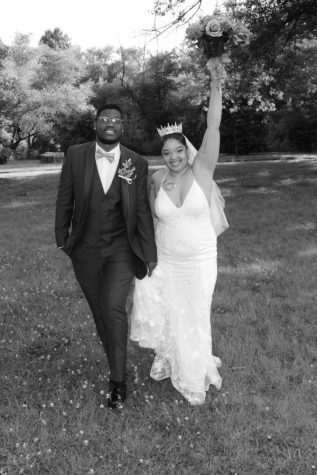 Since he is a huge vacationer, Barlow recently came back from a cruise from February and is planning to go on another cruise in October. Speaking of this birthday cruise, the cruise coincided with his birthday last Wednesday, February 15th. Be sure to wish him a happy belated birthday next time you go get some food!
Barlow went to Roxborough highschool and he attended community college. He majored in criminal justice, which originally captured his interest when he was a young boy. He wanted to be a detective, but solely because of watching movies and TV. 
"Once I finally grew up, I realized it's not as easy as it seems," Barlow said, "I would have to go to law school, do this and do that"
He knew he would have to go to law school whenever he decided to really pursue being in the justice system. For now, he's very happy to be working in the cafeteria at the Mount. The reason he is here is actually because of Jes since they used to work together in a different location. Barlow befriended Jes, and when she started working at Mount, she hired him!
"Everything is a team effort, and we have fun with it," Barlow said.
Rob Barlow has learned plenty about working together and communication since his time here. He explained that everyone has their own individual job in the cafeteria everyday, but they still manage to help each other whenever possible. Help is needed especially first starting at the cafeteria, since Barlow expressed that he was unaware as to how hard it would be on the first few lunch days at school in August. He used to be a hostess and cashier at other restaurants previously, so he assumed it would be along the same lines.
Barlow said, "Oh, that'll be easy."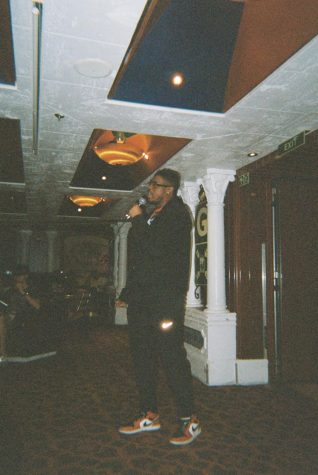 After the first few days in the beginning of the school year, Barlow was shocked at the speed of pressing buttons he had to acquire to keep up with the fast-moving and hungry students. It was a lot more pressure than he initially thought. Barlow is one to pick up a skill fast, so he learned quickly where the buttons were and how to be as fast as possible. He understands he is the fastest cashier out there.
Barlow said, "Which I am pretty sure is the reason everyone comes to my line."
Besides working all the time, Barlow also enjoys playing video games and watching movies. More specifically, Barlow likes to watch any Marvel franchise movie. His favorite is Captain America: Civil War. He also has a lot of fun with sports video games and single-player video games, like "Hogwarts Legacy".
"Just cause I get to be Harry Potter," Barlow said.
Robert Barlow is way more similar to us than meets the eye. Between vacationing and gaming, he's sure to always be a ton of fun for the people around him. Next time you visit the cafeteria, make sure to give him a wave!