Laced in Legacy — Regina Philipps
In the new "Laced in Legacy" series, Campanile staffers interview Mount alumnae about their careers and any advice they would give to current Mounties.
There's never a dull moment in the life of Regina Philipps, class of 2004. Currently, she holds two full time jobs and is a mother to her son Shane, which, she jokes, is a full time job by itself. 
Philipps is a partner at a small law firm in Haddonfield, New Jersey, where she specializes in Civil Litigation and Employment Law. She says that she spends her days going to court, trying cases, reading, and writing. She describes how her experience writing research papers here at the Mount helped build a foundation for her legal work today. 
"I think I would not be where I am without the Mount," Philipps said.
However, Philipps claims that she did not grow up wanting to be a lawyer. She was always a member of the Student Council in school—including being Vice President of her class here at the Mount — and wanted to work for the government. 
Even though she was eventually motivated to go to law school, her aspirations to work in government did not fully leave her. In addition to being a lawyer, she also serves as a Councilwoman in Haddon Heights, New Jersey, where she has been known to advocate on behalf of rare diseases and newborn screenings after her son was diagnosed with Spinal Muscular Atrophy (SMA), a rare genetic condition that affects motor neurons. 
"If it had been caught at birth and [Shane] had received treatment right away, he would not have lost any motor function," Philipps said.
Philipps decided to use her platform to speak up so that other children like Shane can be treated as early as possible. Her advocacy eventually assisted with the passage of a law resulting in SMA being added to New Jersey's newborn screening panel. 
"I was deathly scared of public speaking before the Mount, and now I'm a litigator and a council woman. I have to speak in front of the public, like, once every two weeks. I think the Mount gave me that confidence in myself."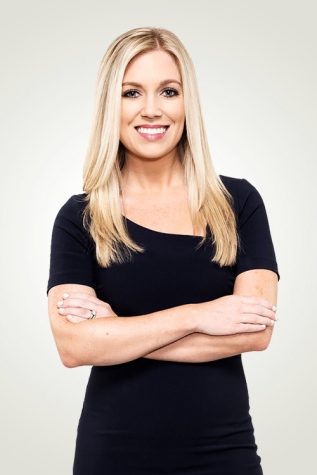 Philipps said that her time at the Mount helped her to realize the importance of serving her community, something she has clearly taken with her throughout her career. She also agrees that the Mount prepared her well for college and the corporate world, especially as a woman in her field. 
When asked about any words of advice she would give to current Mounties, she said, "Work hard first and foremost, and meet as many people as you can. Try to maintain those connections, because you never really know when something is going to pan out for you." And, she suggests, fellow Mounties are a great place to start!
In fact, she tells of a time when a Mountie reached out to her on LinkedIn looking for summer internships. She was impressed by her proactivity and her willingness to utilize her Mount community connections and ended up giving her the job. 
 "Mount alumni are so supportive of one another," Philipps said.