Our Mother of Consolation school building consumed by fire
Students leaving Mount at around 4pm were shocked to see flames and smoke in the sky just beyond.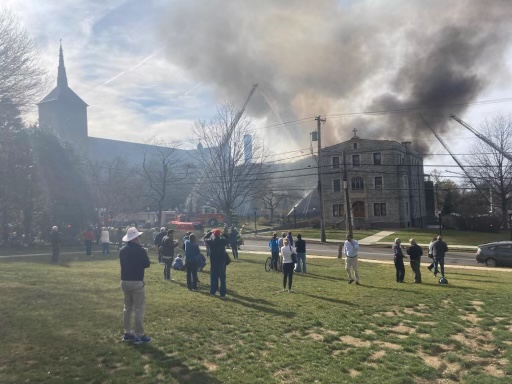 Our Mother of Consolation School in Chestnut Hill was destroyed by a three alarm fire on Tuesday, March 21, at approximately 4pm. There were over 120 emergency response vehicles that responded to the scene. One firefighter was injured, but no students were harmed.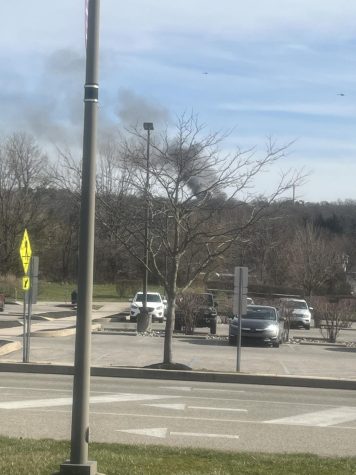 According to OMC graduate Nadja Eyring '25, the fire started in the attic of the school building, causing the roof to collapse and destroying classrooms on the second floor.
"As a former OMC student, I was devastated when I heard the news. We would always practice fire drills in school, never thinking we would ever have to put them to use. But, the one thing that shines a light on things is the fact the only thing you can see still standing is one of our huge crosses," Summer DelliCarpini '25 said.

"We see this huge black smoke—my friend Maya McCottry '24 was like, 'Oh my god!'" said Anna Fedders '24 who was leaving Mount at around 4:02.
Community members reported seeing orange flames above the treetops and over 16 emergency response vehicles heading in that direction. Hundreds of emergency responders were on the scene.
Mounties who graduated from OMC are meeting to organize aid and support for the OMC community.
This is an ongoing news story and we will provide more updates as we receive them.