What is a superhero? Google defines a superhero as "A Benevolent fictional character with supernatural powers", but have you ever met a superhero in real life? Angelina Baker has become a household name at the Mount. From being a natural leader, a determined scholar, and a fierce friend, it is safe to say Angelina or "Ange" is an incredible role model to every Mountie who roams the halls. Since freshman year she has displayed natural characteristics of a leader. 
She easily led the freshman eight boat to victory in almost every race with grace and ease. On and off the water, Ange supplies the crew team with confidence and courage needed to get through each day.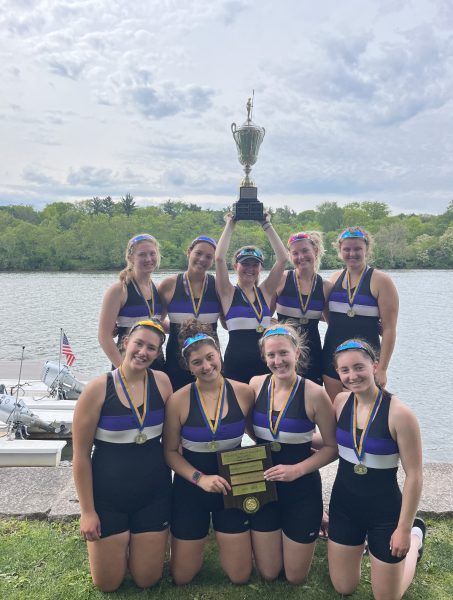 "The coxswain of a boat is a leader by definition. Ange is able to successfully address the technical needs of her crew, while also imparting motivation and drive into each stroke. This combination, paired with lots of hard work, is what makes a great coxswain." Says head coach of the crew team and Mount Alum, Megan Kennedy '92.
All of this displays Anges ability to solve problems presented to her and the accountability she takes for her actions. 
"She commands respect wherever she goes, I really look up to her" Kylie Reichert 25'. Ange's resilience and determination are displayed in her leadership positions both on the crew team and as president of both National and French Honors Society. 
"Ange can always be counted on to contribute in class in a variety of ways.  She often is the first to volunteer and leads by example. Her classmates look up to her, she sets a high standard in class." Madame Vacca, advisory to the French Honor Society, said. 
Academic integrity is extremely important. It is about honesty and the ethics in your work. It means not cheating or plagiarizing, even when it's tough. Ange is the definition of academic integrity. She holds herself to a high standard of expectation and fairness. This is one of the many reasons for her academic success, and beyond. It led to her well deserved achievements. For example, being a commended scholar for the 2024 "Merit Scholarship Program" and receiving "The Harvard Book award".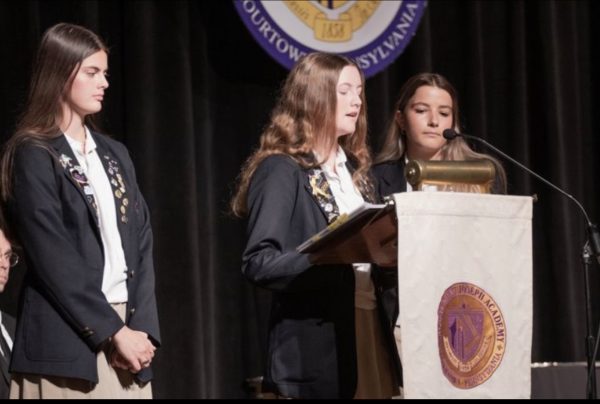 "It is just so Ange" says Molly Maher 24', and she could not have said it better. No one expects – let alone achieves, the amount of academic excellence that Ange displays. And she deserves it. 
Ange's ambition towards school is unmatched. 
"She has an amazing work ethic… amazing. I aspire to work as hard as she does" said Sarah Mark '24, Ange's close friend and teammate. Ange is constantly seeking new challenges and pushing herself to excel. It is truly inspiring to see her dedication and thirst for knowledge. She is proof that hard work and perseverance can lead to incredible achievements. 
Ellie Fazio 24' agrees saying "You can rely on Ange for anything. You need a laugh? Ange. You need consultants? Ange. You need silence? Ange. Anything. She's awesome" That is just how she is, Ange passionately sets herself on helping others in every way, especially when it comes to her friends. Friendship is a value held close to her heart, defending friends as if they were her own family. Even in trivial situations Ange does not stray from the true loyalty she has. Her great understanding of the needs of others and unbreakable loyalty is what makes Ange such a fantastic friend.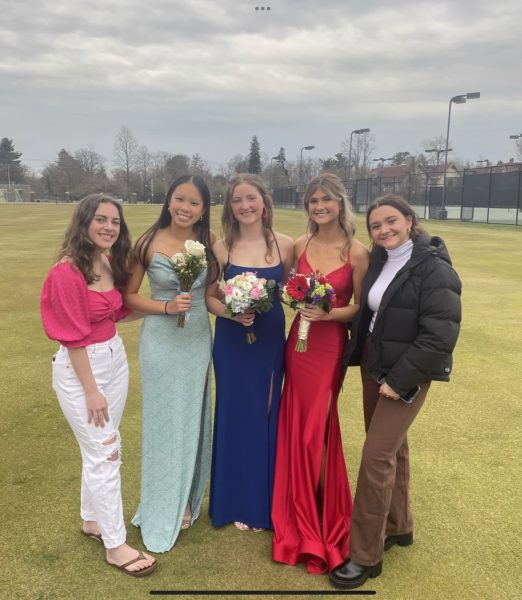 "She's a really good friend and sister. She's always there for me and does things for my siblings and I" says Alice Baker 27'. Ange is like sunshine: a burst of energy and laughter. "She's a little bit of a wild child outside of school" Maya McCottry 24'. She always knows how to make any situation enjoyable and exciting. Whether we are going to a party, chipotle, or just hanging out, she brings a contagious joy with her. Ange is the kind of friend who can turn even the most dull situations into unforgettable memories.
People like Ange only come once in a lifetime. Ange makes the world around her better. Using leadership she inspires and guides others. Her achievements demonstrate the importance of hard work. Lastly, her unwavering friendship and ability to lift others up truly sets her apart. Through all of her success, Ange remains humble. She hates attention and never wants to highlight her achievements. Angelina Baker is a remarkable individual, a genuinely amazing person, and overall a superhero.
Story continues below advertisement