Students celebrate Latinx and Hispanic Heritage Month
Clubs met to engage in meaningful discussions on the importance of celebrating Latinx and Hispanic cultures.
Latinx Heritage month recognizes and commemorates the impactful contributions, diverse cultures, and histories of the Latinx community. It is celebrated from September 15th to October 15th, signifying the independence of many Spanish countries such as Costa Rica, El Salvador, Guatemala, Honduras, and Nicaragua. 
At Mount, Latinx Heritage was celebrated through various club meetings throughout the month. Students engaged in different activities that educated our school community on the racial disparity faced by the Latinx community, promoting change and equality within our school.
During Mount meeting hour on September 23, the diversity club met to discuss the difference between the terms "Latinx" and "Hispanic".
"Hispanic refers to the countries and people that had been colonized by Spain, whereas Latinx refers to the people of Latin America in a more positive and celebratory manner," Avery Holmes '23 said.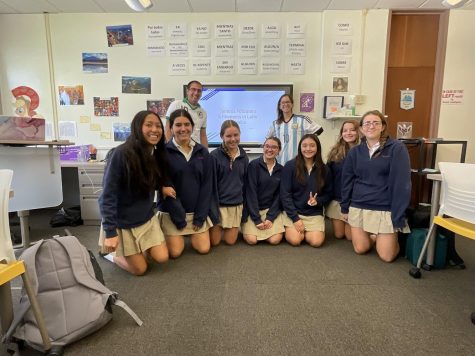 The meeting focused on those who identify as Latinx or Hispanic and how your cultural identity affects who you are as a person. Club presidents Avery Holmes '23 and Karli Cottom '23 lead the meeting, showing presentations and videos that promoted the celebration and recognition of Latinx students within our school. 
To commemorate famous Latinx directors, singers, actors, and more, Mount's pop culture club met to view song and movie clips featuring prominent Latinx individuals.
The Mount's women empowerment club leader, Nicole Torres '23, discussed over 30 influential Latina women, such as Frida Kahlo, supreme court justice Sonya Sotomayor, Ellen Ochoa, the first female in outer space, and Rita Moreno, the first Latina to win an Oscar and one of only three people ever to be a recipient of the Peabody, Emmy, Grammy, Oscar, and Tony Award, often referred to as a PEGOT.
At an all-girls school, it is important to recognize the achievements of women of all different races, ethnicities, and cultural backgrounds to inspire the women of our school to make a difference. Women empowerment club was created to bring girls together and discuss other impactful women in history so that girls can see that being a woman does not place a limit on you, no matter what society says.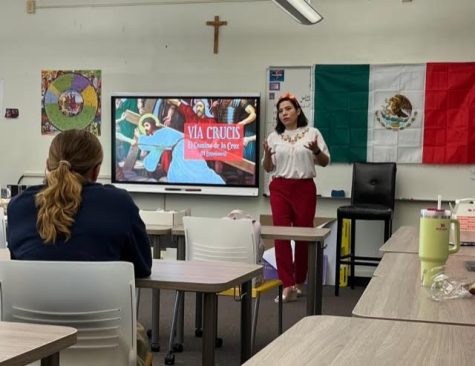 "If I were to simply highlight certain women and not include women of all shapes, sizes, races, and ethnicities, that would not be empowering women, it would simply be showcasing and projecting a very narrow-minded ideal of an 'empowered woman' which is what I want to reverse through my club," Nicole Torres '23 said.
As Latinx heritage month comes to an end, it is important for us as students at the Mount to always recognize the achievements and hardships of all minority groups in order to promote change and a brighter future for our school.