New neighbors: Mr. Collin Dougherty
Mr. Dougherty, our newest learning specialist, is helping Mounties overcome challenges.
Have you ever needed help but do not know where to go? That is where Mr. Collin Dougherty comes to play, Mount Saint Joseph's newest learning specialists.
"So, I was planning on moving from Philly to Montgomery County and I was looking at schools in the area and through my search I had found the Mount pretty close to where I planned on living and that's sort of how I found out about it," Dougherty said in explaining how he heard about the Mount. 
He went to Temple University for his undergraduate degree and decided he wanted to work in schools during high school because they were where he enjoyed himself the most. Mr. Dougherty's typical day at the Mount: "A couple study halls here and there, and then around those I have folks coming up to take extended time for tests with me, I also have regular meetings scheduled with girls to work on executive function processing and to help them organize their time and school work and the occasional meeting with the whole learning team."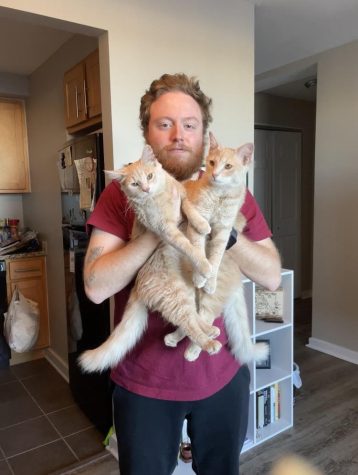 Dougherty, who grew up with a single mom, is well versed in what a powerful, independent female is. Dougherty looks up to his mom substantially, and explains how he is still very close with his family and visits her almost every other weekend. 
Dougherty said the best aspect about his job is "to be able to work with the girls one-on-one and to make things easier for them academically. I love having successes with them like when they tell me they did great on a test or understanded a project. It really feels great to be just a small part of that success."
He has many hobbies outside of school like a softball team with his friends, playing a bunch of different instruments, and just spending time with his family, girlfriend, and cats. During highschool he was involved in chess club, soccer, baseball, and jazz band.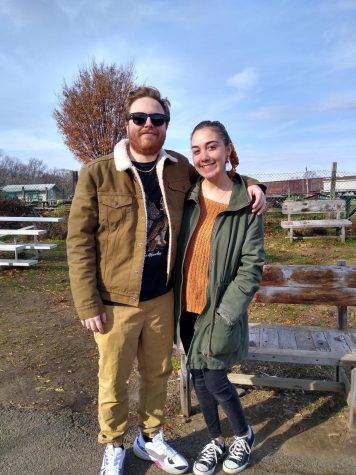 When asked what one famous person he would have dinner with, Dougherty said, "James Baldwin—he is one of my favorite writers, probably one of the most important philosophers of the 21st century. I would love to be able to sit down and pick his brain."