Women in Sports: Lisa Roman '13
In this series, sports editor, Annie Gleba, profiles Mount alumnae who work in sports careers.
         Producer, host, and analyst, she does it all. 
          Lisa Roman is a Senior Podcast Producer for CBS Sports. She graduated from The Mount in 2013. She spent her time here playing many different sports, and writing for the school newspaper. There, along with her journalism class, she fell in love with writing which helped shape her career path. After Mount she went to Marquette University where she majored in Journalism and Digital Media, and Spanish. She also played D1 soccer. 
          She got her first internship with Comcast SportsNet in 2016, which is now known as NBC Sports Philly. She then went on get her first job at CBS as a low level producer. She was also working at a local radio station and covering high school football. Lisa also came back to coach Mount soccer for 4 years.
          Lisa had played soccer her whole life, and didn't want to cover it once she entered the workforce, she wanted to do anything but soccer. On the other hand, she was back to watching it and talking about it every day, even joining an adult league. "It was my life outside work" she says. She still had so much passion left for the game.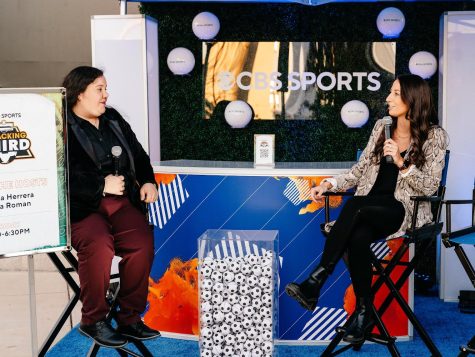 CBS noticed this while she was continuing at the company offering her multiple promotions and advancements.They offered for her to start covering soccer for the network as they had recently acquired broadcasting rights for National Women's Soccer League (NWSL).
          Currently, she is a Senior Podcast Producer, Host, and Analysts for CBS Sports. Here she covers her own women's soccer podcast called "Attacking Third". Outside of CBS Lisa has the freedom to be a freelancer. Along with some sideline hosting for college basketball, lacrosse, track and field, and a little bit of football.

          During the interview Lisa told me an analogy for how she describes her job, "When you listen to a game there is one person that's driving the boat, telling you who's doing what and what they're doing on the field. And then there's the analyst that tells you why they're doing it and they and color to it, I'm the color analyst for National Women's Soccer League (NWSL) soccer."
         Lisa shows that your passions can turn into a career when you are doing something that you love.