3 Reasons why the Philadelphia Eagles have the best fans in the NFL
What makes Philadelphia Eagles fans the most notorious in all the of NFL?
I understand — most of you who live outside of Philadelphia almost certainly think we have the worst sports fans. Although we are incredibly passionate, Philly sports fans have earned the reputation of being some of the country's rowdiest, meanest, and worst fans. 
GQ voted the Philadelphia sports community, specifically the fans of the Eagles, the worst fans in America. So, no doubt, I do not blame you for drawing such an underestimated conclusion, but you have only been told part of the story. 
You only know about the battle of Eagles fans versus greased light poles, Santa Claus being pelted with snowballs, and the whole Donovan McNabb fiasco on draft day. 
But there is so much more to the story than that — you can't judge a book by its cover. In case you don't believe me, let me explain to you what I mean.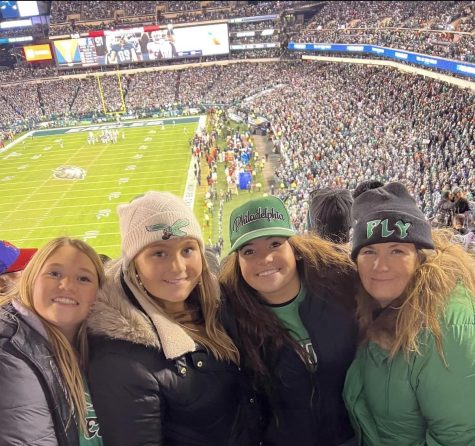 1. We Know How to Have an Excellent Time
On football Sundays, our bars and tailgates are always prepared to host and have a great time. In Philadelphia, we understand that the three hours of the game are just as vital and important as it is to assemble with our families and friends. 
"When tailgating with family and friends at the Linc., everyone contributes to make a day out of the experience. Someone brings the drinks, someone brings the chairs, and someone brings the grill to serve cheesesteaks, hot dogs and burgers to keep the fans fed and entertained," Annie Shields '23 said. 
Videos of Philadelphia Eagles celebrations have gone viral, and people are complaining that Philly has the worst fans. Yes, we are wild and loud, but the rest of our country does not comprehend what it is truly like to be an Eagles fan. 
"Philadelphia Eagles fans are also a different breed," Tina Rios '24 said, who knows from first hand experience that nobody does it quite like the Eagles fans do.
"We have a tailgate at the Lincoln Financial Field every home game and we have never seen competing teams come in large groups and storm Linc. like we do," said Rios. 
The entire stadium is one huge, intense fan section. 
2. We Intimidate Our Opponents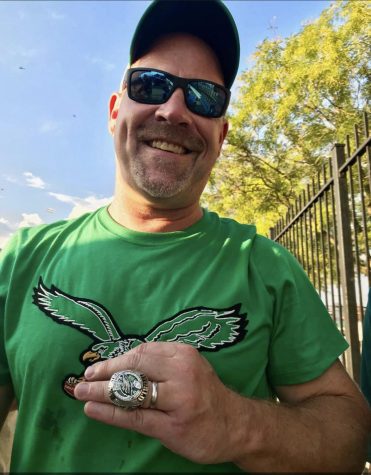 No Philadelphia Eagles fans ever want to harm any opposing player or fan, but football is a game that includes overcoming terror. Putting a pause in an opposing player's game and causing them to get off their game makes us feel like we have done our job. 
"Eagles fans do not have filters, we kind of just run the world," Addy Smith '25 said.
"We are the most obnoxious," Mr. Dominic said, who knows that Philadelphia Eagles fans will yell continuously from the beginning of the game until the end, and find creative ways to create a boisterous and fierce atmosphere. 
"If an opposing player is nervous to play in Philadelphia, then we feel that we have completed our task," Rios said. 

3. We Always Support Our Team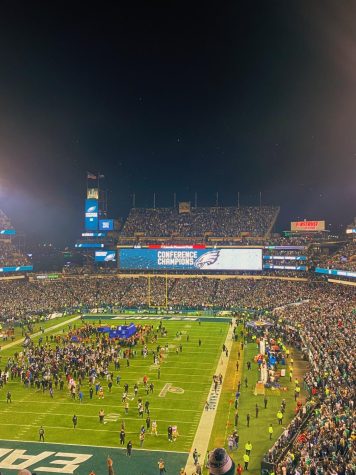 Philadelphia Eagles fans have had plenty to cheer for this year. After barely making the playoffs last year Philadelphia is now the best team in the league. 
If you have ever spent a Sunday at the Lincoln Financial Field or at a local bar, it is clear that Eagles fans live and die with their team on Sunday. 
"The atmosphere is electrifying," Shields said, who took part in the celebrations on Broad St. honoring the team's victory over the San Francisco 49ers in the NFC Championship. 
"Being able to witness thousands of Eagles fans flood the streets to celebrate our team's victory was amazing," Shields said.
There is nothing that brings Philadelphians together quite like the Eagles. Definitely start talking football when you want to see the City of Brotherly Love come together.
Go Birds!