At only eight years old, Lizzie's life changed forever. She was diagnosed with Type 1 Diabetes seven years ago. When Lizzie's parents noticed changes in her mood and abnormalities in her bodily functions, they decided to bring their concerns to her primary doctor. 
Today, Lizzie Organsky '26 is helping and supporting families who are living with Type 1 Diabetes. Through her volunteer work with the Juvenile Diabetes Research Foundation, she is helping to fund Type 1 Diabetes research. 
On that fateful day eight years ago, Lizzie and her parents were then sent straight to CHOP. After a few hours of anxiously waiting, Lizzie was taken into a room for testing. She was admitted to the hospital and soon after she was told that she has Type 1 Diabetes.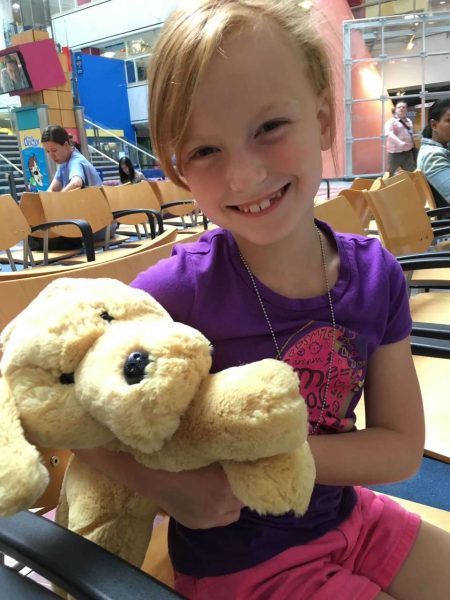 Throughout her hospital stay, she and her family learned how to handle her diagnosis and how her life would be different. 
Erika Organsky '96, Lizzie's mom, says she had concerns about Lizzie's "quality of life." She also wanted Lizzie to "maintain the same life" that she had before her diagnosis, and she did just that. 
Oftentimes, when Lizzie's blood sugar fluctuates, so does her mood. Despite this, Lizzie's best friend Brooklyn Vargas '26 describes her as a fun-loving person and a great friend. Vargas said she, "trusts Lizzie with her life" which speaks volumes about her character and how Lizzie does not let her mood fluctuations affect her friendships. 
Another one of her best friends, Shannon Shields '26, says that even after her diagnosis, their friendship did not falter. According to Shannon, Lizzie still sings and dances as freely as she always has. 
"If anyone wants a video of Lizzie dancing in my kitchen or in the middle of the street at ten o'clock at night, I got you." Shields said. 
 A year into her diagnosis, Lizzie's parents came across the Juvenile Diabetes Research Foundation. They introduced this organization to Lizzie through the walk that the foundation hosts. Now seven years later, 
Erika Organsky '96, a Mount alum, is Lizzie's mom and is currently running the page to fund the attempts in curing Type 1 Diabetes for kids like her, called Lizzie's Lizards. 
Mrs. Organsky's advice to other families with someone who has T1D in their family is to seek and reach out to other individuals and families who have experience with T1D and to support each other.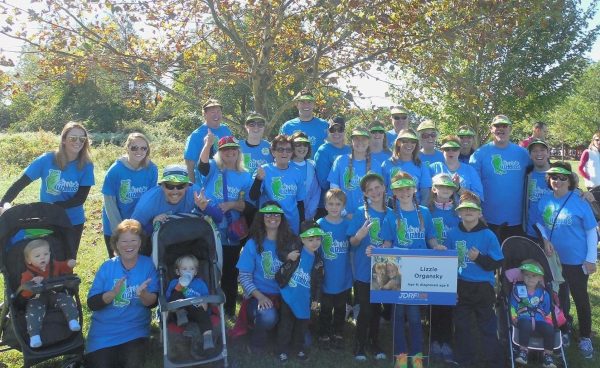 If you would like to support Lizzie's fundraising efforts this year please check out her sweatshirt. Or, learn more about Juvenile Diabetes at this site.
Story continues below advertisement