Rower looks up to blue skies
Profile: Cassie Koestler '21
As a senior, Cassie Koestler '21, has faced many challenges throughout her time at the Mount, but last spring was a huge obstacle that she had to face with no solution.
Koestler first decided to take up crew after years of cheerleading and playing tennis freshman year. After months of encouragement from her mom, she agreed to do the summer crew camp, and she hasn't stopped rowing since.
When COVID-19 hit the U.S. in early March, all spring seasons were cancelled, including crew. Faced with the new health and safety restrictions, Cassie and her fellow teammates were forced to train at home with weekly 5ks, running tests and workouts given by the coaches and coxswains. 
As a senior, Koestler was hoping for the "normal" season that she saw her teammates have in years before. "I still am hoping [for normalcy] because spring is still up in the air, but a lot of fall races would have been good to be normal, like Head of the Charles," said Koestler on her expectations for the upcoming year.  
Koestler started fall crew on  Zoom with practices and live-streams. Through the use of workouts from home, along with staggered practice schedules, Mount crew is trying to prevent a COVID-19 outbreak and still have safe practices.
The Philadelphia Scholastic Rowing Association, or the PSRA, has canceled all fall races. Koestler said that she was upset with the decision, but more upset that they failed to come up with a plan because she had some ideas for how it could be done safely. 
Despite all of the hardships Koestler has faced, she remains excited for what the future has in store for her with a smile on her face. "She is a really good teammate and watches out for everyone, I really look up to her," said Kate Kelly '22.
About the Contributor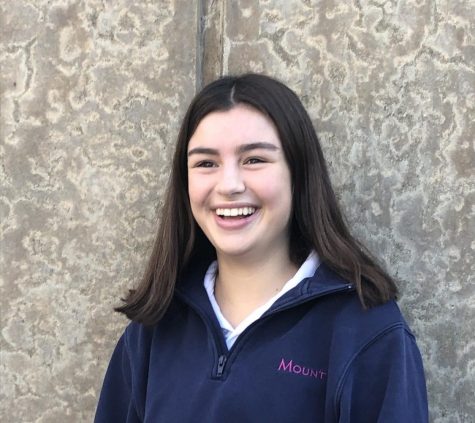 Cece Funchion, Associate Web Editor
Cece Funchion is a junior at Mount. She is a stage crew manager and takes part in many clubs, including The Campanile. Cece loves to watch many TV shows...