Disney 101: A guide for freshmen
This guide is for freshmen who are traveling to Disney this June.
You've been waiting all year for this…. The Freshmen Disney Trip! Once you pack up your things and board the plane, that's it and you're on your way to Disney World. Here are some of our major tips!
Essential tips: 
Lightning Lanes: If you want to book lightning lanes, be prepared to set an alarm clock and wake up early. Lightning lanes become available at 7:00 am every morning and if you want to go on a popular ride like Guardians of the Galaxy or Tron Lightcycle Run, be prepared to get up around 6:50-6:55 to book those experiences.
Use Genie Plus: The lines at Disney World can be up to 2 hours for a lot of popular rides. By using Genie Plus, you can book lightning lanes to make sure that you ride your favorite attractions. You can book one lightning lane every two hours or after you use the pass or after the pass expires if for some reason you do not use the pass. Genie Plus does cost money to use it each day of your visit.
Quick service restaurants can get very crowded, using mobile ordering is a good way to get your food quicker. This way you won't have to wait for your food and you can eat right away when your food is ready.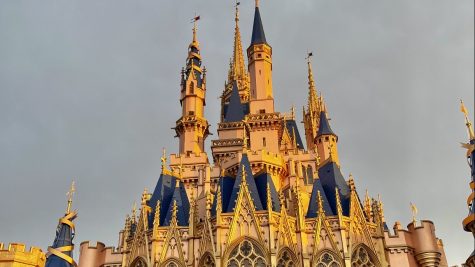 Must Do's:
Use individual lightning lanes and the virtual queues: They are the only way that you can get on Tron. If you try to skip this ride, you are missing out. Same thing goes for all the individual lightning lane rides a.k.a Guardians of the Galaxy: Cosmic Rewind, Rise of the Resistance, and Avatar: Flight of Passage.
Prioritize and communicate your ideas: You should definitely prioritize the rides that you want to go on, but make sure that all of your friends get to go on one of their favorite rides. Everyone should have fun at a Disney p
Use the "My Disney Experience" app to find the lowest wait times: Trust us, any day in Disney is good, but it can be great when you don't have to wait 2 hours in line. Also, when walking through the lines, admire the queues, each one is specifically designed for each attraction.
If it's super hot or raining: go to a couple of indoor attractions. Remember to pack your own poncho or a rain jacket in case it's raining during your visit.
Need to rest your feet for a while: go watch a parade or one of the many shows in each park. Some shows that we personally love are Festival of The Lion King show in Animal Kingdom, Indiana Jones Stunt show in Hollywood Studios, Country Bear jamboree, and the Tiki Room both of which are in Magic Kingdom.
Hotel Advice: 
Pre-order snacks and water bottles: to your hotel room from a delivery service like Amazon. This is a great way to save your money and not have to buy $3.00 water bottles in the parks.
Enjoy the pool: if your hotel has a pool, be sure to use it and enjoy yourself while hanging out with your friends and classmates.
Double check that you have everything you need packed. Trust us, save yourself the embarrassment of forgetting something important.
Leave a Comment